Relentlessly focusing on human analytics we help board members, business leaders, executives and teams understand and act upon what drives their people to optimum performance.
Thus enabling you, our client and business partner to improve your bottom line better focusing and developing the vast potential of your most powerful asset: your people!
Meet Our Management Team
We have over 30 years of operational experience and are ready to work with you. Together we will find the best approach to your needs.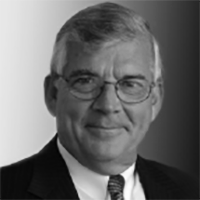 Robert Berg
Founder and CEO of PI Masters International, LLC
Robert is the Founder and CEO of Robesco Associates, LLC, in Dallas, Texas, and its affiliate, PI Masters International, LLC, in Tampa, Florida. He provides Strategic and Human Resources Consulting, as well as Executive Coaching to medium and large corporations in the USA and Latin America across a broad range of industries.
A PI® user since 1998, Robert became a master certified Predictive Index® analyst in 2002 and attained his CFS (Customer Focused Selling) certification in 2009. Utilizing PI analytics, he is dedicated to contributing to his clients' successes by guiding them through mergers and acquisitions, building high-performance leadership teams, and creating robust talent acquisition and development plans. He believes performance and execution are key to any organization's success and maintains a strong focus on his client's ROI.
Throughout his career, Robert has led international companies in roles of President/CEO in the manufacturing and distribution industries in the United States, Europe, the Far East, and Latin America. With full P&L accountability and proven expertise in turnaround leadership, corporate startups, and mergers and acquisitions, he has unique insight into the critical success factors of individual and organizational transformation in real-world environments.
Robert has contributed to professional organizations, including the Master Printers Association in Singapore, the Lithographers Association in Mexico City and the Printing Industries of America in New York. In addition, he has served on corporate boards of several global organizations and chaired the Compensation Committee of the Board of the German School in Athens, Greece
Robert attained his Baccalaureate in Arts and Sciences at the Colegio Aleman San Alberto Magno in Barcelona, Spain, and completed his post-graduate education receiving an EMBA in International General Management at CEDEP-INSEAD in Fontainebleau, France. Additionally, he holds a diploma in Finance Management from the Universidad Iberoamericana in Mexico City, Mexico. Robert is fluent in English, German and Spanish.
PI Masters International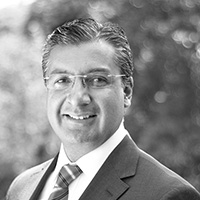 Arturo Parra
President of PI Masters International LLC
A business analyst with a passion for Talent Optimization, Arturo is recognized for his ability to transfer the knowledge and insight that leads to measurable results; he offers a fresh understanding of the unique needs and drives of workforces, thus leading them to increased levels of performance.
Arturo joined PI Masters International in early 2012 and quickly excelled as senior associate consultant and master trained PI® Analyst. In that role, he consistently applies the Predictive Index Behavioral and Cognitive Analytics to help executives improve as leaders, ultimately driving top and bottom-line results. In January 2020, Arturo became President and COO of PI Masters International.
Spanning a successful 23-year business career, Arturo's consistent achievements have positively impacted an organization's sales volume, market share, profits and corporate values. Building top-producing relationships with clients and business partners, Arturo has developed excellent analytical, negotiation, and interpersonal skills.
During his career, Arturo has held full P&L responsibilities of several business units and successfully managed his teams, emphasizing commitment, involvement, team synergy and collaboration. He regularly achieved corporate goals by developing market plans, improving sales volume and profitability, and increasing efficiencies of operations.
By doing extensive pro bono work, Arturo has developed strategic alliances with varied business entities, such as COPARMEX, CCMX and IMT in México.
Arturo received his Bachelor's of Science Degree in Industrial & Systems Engineering from Monterrey Institute of Technology - ITESM. He has additional studies at Instituto de Capacitación de Mandos Intermedios (ICAMI), the training institute for middle management. Arturo is a past member of the Comité Ejecutivo de Coparmex (Confederación Patronal de la República Mexicana,) Estado de México Oriente S.P.
PI Masters International